Products
Operating Lights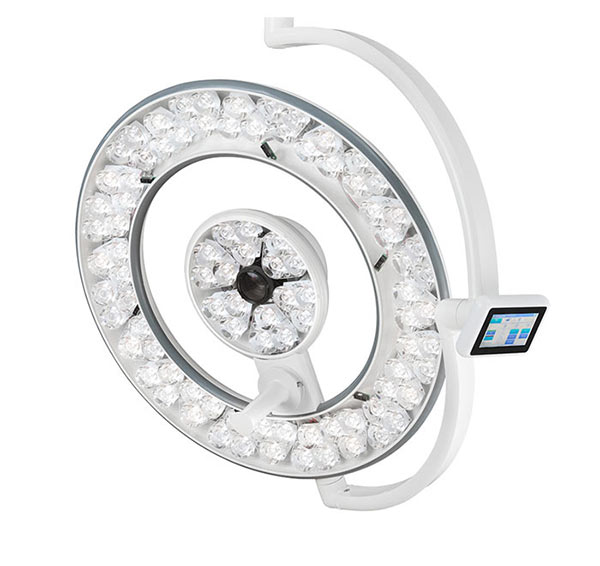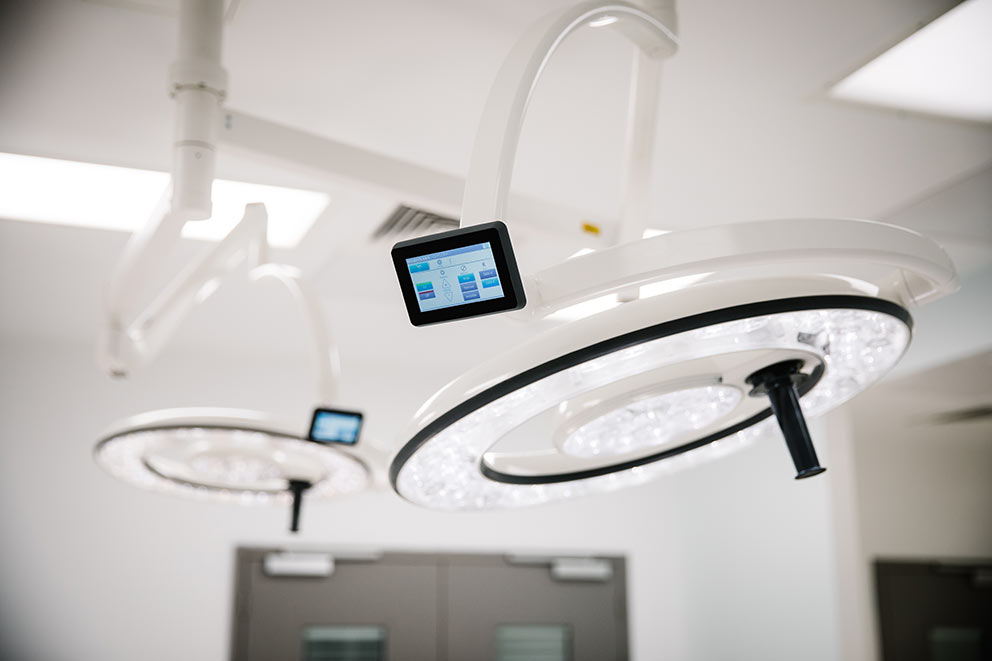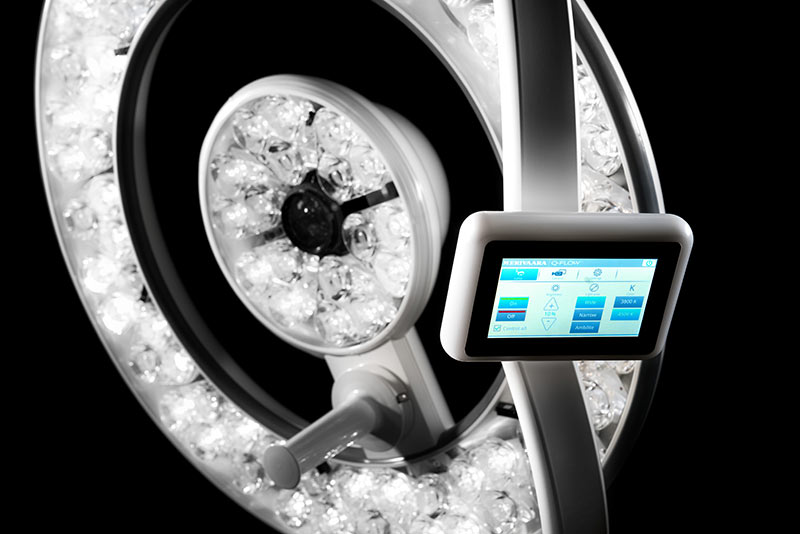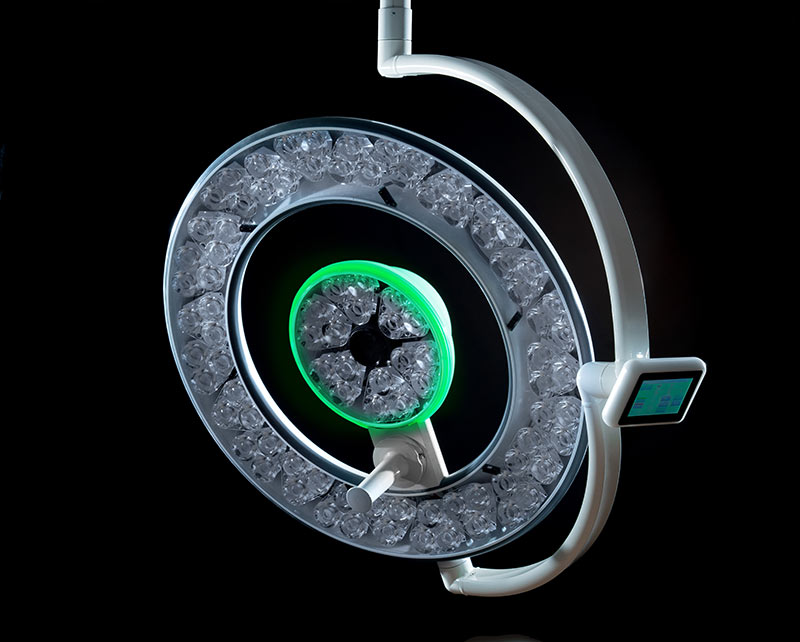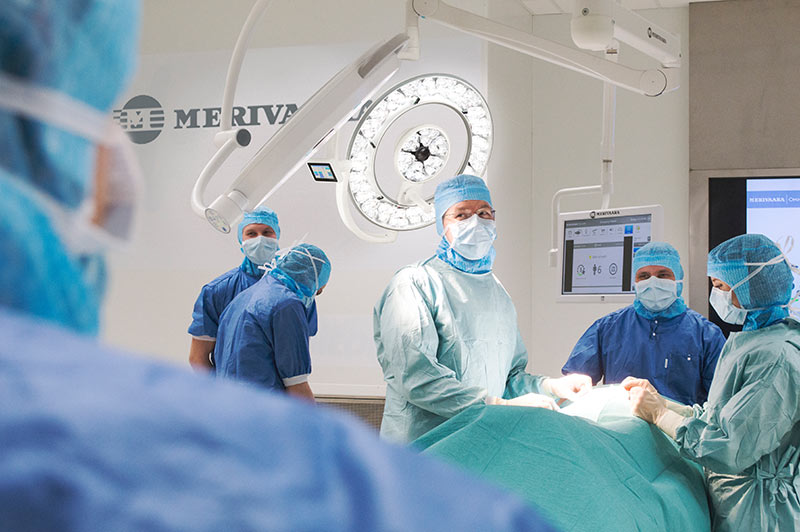 Q-Flow™ 6 Theatre Light
Optimised for an OR's air flow (Q-Optiflow)
Reduces eye stress due to the green ambilight
Excellent colour rendering
Bender UK is the authorised distributor of Merivaara Q-Flow LED operating lighting and AV systems in the UK and the Republic of Ireland. In operating theatres, effective and efficient operating lighting is a vital tool in patient care. The award-winning Merivaara Q-Flow light dramatically improves some of the key problem areas concerning heat, staff fatigue and colour rendering found in other types of operating lighting. The choice of lighting systems often depends on the personal experience of clinical staff, which is why Bender UK works closely with customers to enable them to trial its Merivaara Q-Flow solutions within operating theatres before making a commitment to purchase.
The Q-Flow light is both supremely efficient and user friendly. It is designed to optimize laminar air flow, reduce potential contamination, eliminate shadows, operate with an intuitive control system and is easy to clean for infection control purposes. Q-Flow delivers class-leading R9 colour rendering.
The light delivers a hugely efficient column of daylight quality light to illuminate deep cavities – while consistent green ambilite makes it easy for staff to view images and read monitor.
Video: Introducing surgical light Merivaara Q-Flow »
Features
Applications
Downloads
The widest light-field diameter range in the market, illuminating the full operating light field and minimising the need for light repositioning and preventing excess glare.
A smooth outer surface making it easy to clean, enhancing hygiene performance.
IP65 rating offering excellent protection from fluid and dust ingress.
A green ambilite for laparoscopic or endoscopic operations where a camera is used in keyhole surgery and surgeons prefer a low light environment
Wireless camera compatibility for a full HD (1080p) In-light Camera providing excellent image resolution for live/recorded transmissions, and a wired 4K resolution in-light camera.
Energy efficient LED technology which reduced heat generation and power consumption
Up to 50,000 hours operational lifetime; at a user rate of 10 hours a day/5 days a week - LED's have a potential life of 1,000 weeks.
Merivaara Q-Flow™ is the intelligent solution for any operating theatre. The design is optimised for an OR's air flow, improving air flow circulation in the operating area and reducing the potential for contamination.
Downloads for Q-Flow™ 6 Theatre Light
| | Category | Product | Language | Size | Download |
| --- | --- | --- | --- | --- | --- |